Standard springa
Order products
Other handling products
欢迎随时垂询 工作时间/ 9:00〜17:00 东京 03-3732-4111 静冈 055-987-4111
Tohatsu JIS standard springs
We standardized the springs by adopting cross section materials for the first time in Japan. Tohatsu JIS standard was created using those skills. It can gain higher loads in smaller spaces than round coil springs.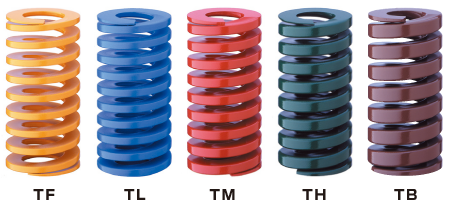 Characteristics
○Types, materials and heat-resistant temperature.

○Dimensions related to usage and compression ratios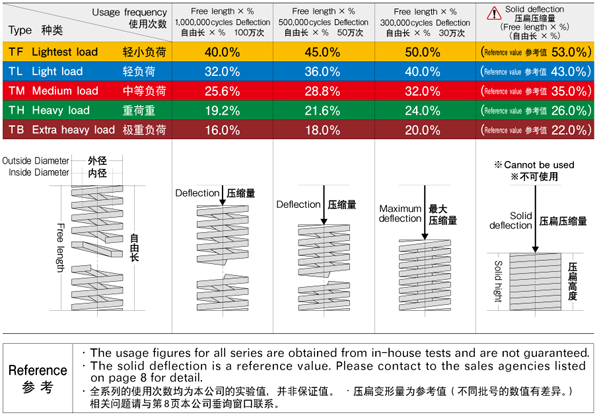 ○Allowable variances.


Catalogue